Planned Giving
Planned Giving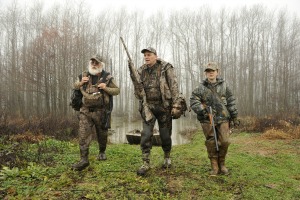 Every duck hunter needs a will....and every duck hunter's will should include Delta Waterfowl.
Planned giving opportunities provide our members and supporters with the chance to help secure the future of ducks and duck hunting – The "Delta Waterfowl Planned Giving Program" will help secure gifts and pledges to keep Delta on solid financial ground for the next generation and beyond. If you are considering Delta as part of your estate plan, please feel free to contact us and share any questions you may have. We may be able to help you and answer any questions about the Planned Giving Program or a specific program of interest to you.
For more information on Delta Waterfowl's Planned Giving Program please contact Scott Petrie at spetrie@deltawaterfowl.org.