Ammo
Patternmaster - Code Black Duck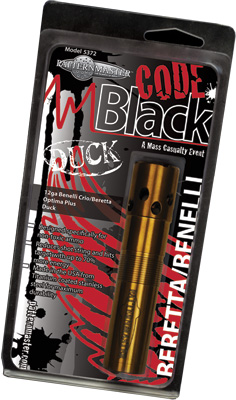 Patternmaster has created a line of choke tubes for the world's most serious waterfowl hunters.
Code Black Duck incorporates the same wad control technology that helped revolutionize the shotshell market.
The tube is designed specifically for non-toxic ammunition and reduces the shot string to hit the target with up to 70 percent more energy.