Ammo
Rio Blue Steel Super Magnums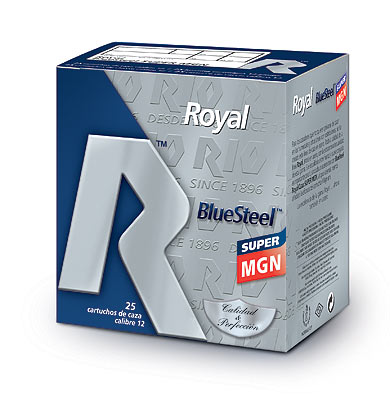 Rio Ammunition has been making shells since 1896, and 3½-inch Blue Steel Super Magnums maintain their reputation of quality.
The Blue Steel Super Magnums are available in 12-gauge 3½-inch offering BBB, BB, Nos. 2, 3 and 4 shot sizes.
The 13/8-ounce load is delivered at 1,550 fps. The heavier payload option of 1 9/16 ounces is available in BBB, BB, Nos. 2, 3 and 4 size shot traveling at 1,300 fps.