Boats
Orion Outboards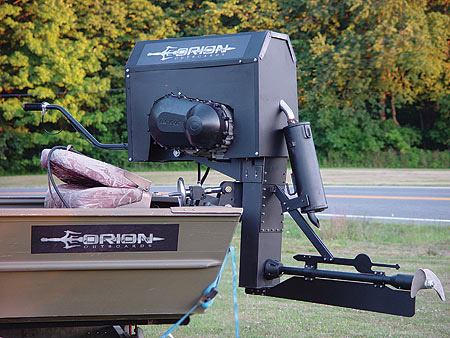 Orion Outboards has teamed up with Arctic Cat to offer the Poseidon 700i surface-drive motor.
The 45 horsepower high performance 7,200-rpm engine features closed-loop liquid cooling and fuel injection. The drive unit is built with a forward/neutral/reverse transmission.
Orion offers a full line of surface-drive motors from 6.5 to 45 horsepower.