Hunting Q & A
How do you get early-season geese on the 'X'?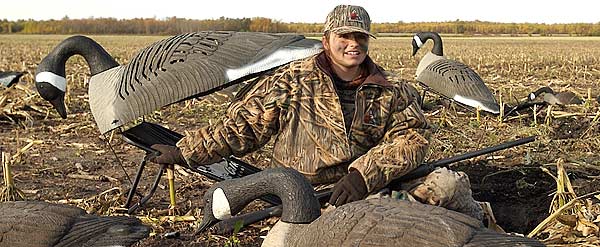 Q: Early season geese seem hard to pattern. A scouted field the night before, usually leads to watching them go the opposite way the next morning. How do you get on the X? - Jason Dupay
A: Great question and I am sure what you have seen in early season goose hunting has been seen by anyone else hunting in the early season. I have seen geese switch fields like you have mentioned on numerous occasions back when the early seasons first came to be in Minnesota, often times with birds switching from grazing to feeding in recently harvested grain fields.
One thing about hunting these early geese is that the opportunities for foraging fields changes very drastically, depending upon weather, crop type and rate of harvest.
The first key is to locate the largest concentrations of geese, locate roost sites or other loafing areas, and concentrate your scouting in fields in close proximity to those areas. Then start your scouting, and try to determine what feeds the birds are most commonly using, and if you find just a small number of birds in any type of field, I would give that one a pass the nest morning. If you can dial in on a sizeable flock go ahead and hunt them, recognizing that there is a 50/50 chance that they will return. If you have the opportunity to hunt the area frequently, you should be able to develop a sense of what pattern the birds are using and the types of food they are keying on. Hunting these early geese can be frustrating, but a great way to kick the waterfowling season off!
Good luck!
—John Devney