Hunting Q & A
If you shoot woodies on a roost pond they will they relocate to a new area?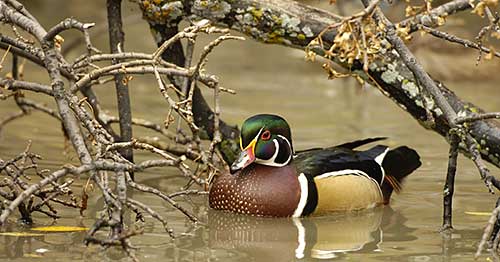 Q: I have always heard if you shoot woodies on a roost pond they will leave and relocate to a new area. Is this true? If so, shouldn't we all concentrate more on trying to get them to decoy to our spreads? - Josh M. Davis
A: Josh, great question! Most seasoned waterfowlers will tell you that wood ducks are exceptionally sensitive to roost shooting. I used to hunt an area adjacent to a woodie roost for an hour or so before work, but we were always exceptionally careful not to hunt the area too hard or barge in on the heart of the roost for fear of running the birds out of the area.
While many discuss the issue for wood ducks, most waterfowl can easily be "run out" of an area if their preferred roosting or loafing areas are disturbed to frequently. Mallards and Canada geese in the Prairies are equally sensitive to disturbance on the roost.
I always suggest to hunters that they should focus on feeding areas or other areas where they transition to avoid major disturbance to the roost area. This way you can maintain quality of hunting for a longer period than just one big shoot in the roost. Have a great season!
—John Devney