Hunting Q & A
Is it better to have more than one person calling?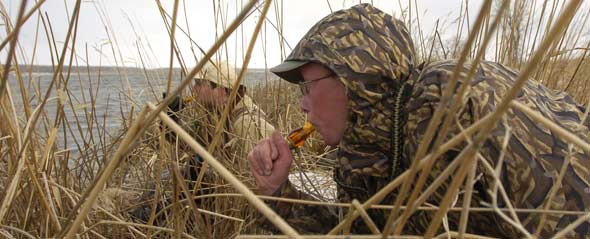 Q: Is it always better to have more than one person calling when trying to call in ducks? - Cameron Cann
A: In my experience having more capable callers calling is all the better! This way you can properly replicate the vocalizations of a number of content birds on the water. When calling in a group, it is important that all of the folks involved are able to read the birds and you obviously don't want 4 guys all blowing ring hail calls at the same time. Talk through your strategy and adjust your calling technique as you can observe how the birds respond.
I would also suggest that some members of the party use duck whistles to mimic the sounds of mallard drakes, teal, pintail, or other species that may be present in the areas you hunt. Team calling is a lot of fun and I think in most situations will lead to a heavier strap. Best wishes and good hunting!
—John Devney