Hunting Q & A
What shooting sports are best for a young hunter?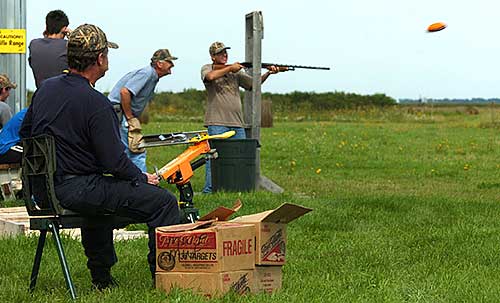 Q: I was going to try sporting clays for a little off season shooting at a local gun club and was wondering if it was any more of a benefit to try the trap and skeet. Sharpening my skills with the sporting clays seems a good choice for my friends and I, but which of the three would be the best to introduce a youth to shooting. - Steve Hessian
A: I think all 3 shooting sports offer a little something different for both the experienced and beginning shooter.
For experienced shooters, I would suggest sporting clays as the variety of target presentations provide a better diversity than trap or skeet, but I would add that trap and skeet are great for building consistency. For young shooters, I would use more simple tools such as hand throwers or simple traps to provide easier shots which will help to build a youngsters enthusiasm. After they feel comfortable and can consistently break some targets you can introduce them to trap, skeet or sporting clays.
Have fun and shoot a bunch, it will certainly make next fall more enjoyable!
—John Devney