Delta News
Sopuck Publishes Hunting Essays
Posted on 11/19/2014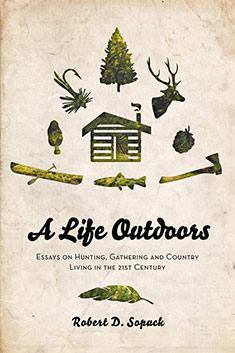 Robert Sopuck has written "A Life Outdoors," a book of essays about hunting, fishing and experiences in the outdoors. Sopuck was the vice president of policy in Western Canada for Delta Waterfowl from 2000 to 2009, and played a leadership role in Delta's efforts to promote hunting through thoughtful communications with the public. As part of those efforts, Sopuck served as a hunting and outdoors columnist for the Winnipeg Free Press from 2002 to 2010, writing many of the stories that appear in the book.
Sopuck is currently the federal Member of the Canadian Parliament for the constituency of Dauphin-Swan River-Marquette, and chairs the Conservative Hunting & Angling Caucus in Ottawa.
For more information on the book, visit www.alifeoutdoors.net.