Delta News
Fast Facts of the Annual Waterfowl Breeding Population and Habitat Survey
Posted on 07/07/2015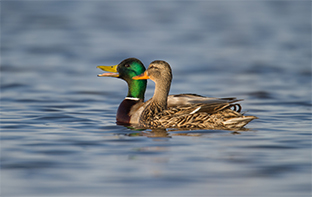 Did You Know?
• The breeding duck survey is the most comprehensive wildlife population survey in the world.
• The survey has been conducted every year since 1955.
• Wood ducks are not included in the annual breeding duck estimates.
• Ring-necked ducks, buffleheads, ruddy ducks, goldeneyes and black ducks are included in the total duck estimate.
• The estimate of 11.64 million mallards is the highest ever.
• At 3.83 million, the breeding gadwall population is twice its long-term average.
• Of the 10 key indicator species, only pintails and scaup (bluebills) are below the long-term average.
• The long-term average, which covers 1955 to 2015, is 34.7 million for all ducks.
• The breeding duck estimate for all ducks has been above 45 million each year since 2011, and the 2015 estimate of 49.52 million is the highest on record.