Delta News
U.S. Fish and Wildlife Service Expands Waterfowl Hunting on National Wildlife Refuges
Posted on 09/09/2015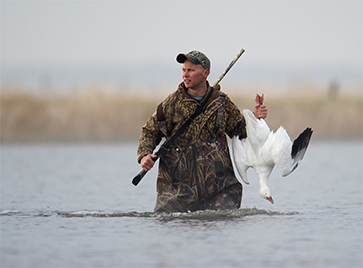 Just in time for duck season, the U.S. Fish and Wildlife Service has expanded waterfowl hunting on National Wildlife Refuges throughout the United States. The ruling, which affects 21 refuges, also increases opportunities for anglers and hunters of big game and upland birds.
Among the changes, the Tualatin River National Wildlife Refuge in Oregon — where hunting has never been permitted — is now open to youth waterfowlers.
"The National Wildlife Refuge System is a national treasure that conserves millions of acres of wildlife habitat and provides Americans with unparalleled opportunities to hunt, fish and experience the wonders of the natural world," said USFWS Director Dan Ashe. "By expanding those opportunities, we are enhancing the lives of millions of Americans, stimulating the national economy to which hunting and fishing contribute significantly, and generating much needed additional funding for wildlife conservation."
The following refuges will offer expanded access for waterfowlers in 2015-2016:
Prime Hook National Wildlife Refuge, Delaware
Two Rivers National Wildlife Refuge, Illinois and Missouri
Patoka River National Wildlife Refuge and Management Area, Indiana
Northern Tallgrass Prairie National Wildlife Refuge, Iowa and Minnesota
Seney National Wildlife Refuge, Michigan
Swan Lake National Wildlife Refuge, Missouri
Missisquoi National Wildlife Refuge, Vermont
Click here for a complete list of duck hunting opportunities on refuges.