Delta News
Arkansas Chapter Sponsors Two High School Trap Teams
Posted on 02/10/2016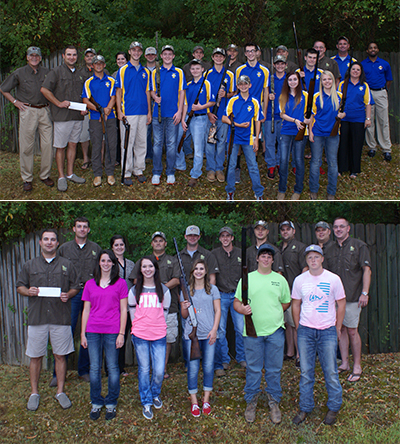 Based in Magnolia, Arkansas, the Backwater Chapter of Delta Waterfowl sponsored two local high school trap teams last season. The funds benefited more than 10 students at Columbia Christian School and the 50-shooter roster at Magnolia High School. The students competed in an interscholastic trap league while donning Delta Waterfowl hats.
"We saw it as a great opportunity to support the teams while spreading the Delta message in our community," said Jason Ray, chapter chairman. "We do anything we can to promote shooting- and hunting-related activities among the next generation."
Ray says "quite a few" members of the trap teams — many of whom are waterfowlers — depend on sponsorships to compete.
"There's always a kid with a $2,000 shotgun and the best gear, but we wanted to help the kids with $200 shotguns who have to buy their shells one box at a time," Ray explained. "We offered assistance to kids who couldn't otherwise afford to take up an interest in shooting. That's the really rewarding part of this for us."