Delta News
Take Action to Help Establish a Dove Season in New York
Posted on 04/07/2016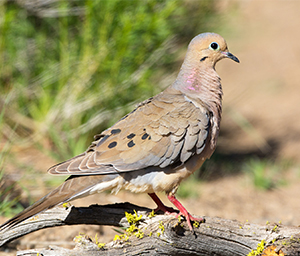 At Delta Waterfowl, we are constantly searching for new opportunities for waterfowl hunters. Delta continually supports legislation and administrative action to increase migratory bird hunting opportunities across the United States and Canada to benefit our members and all hunters.
Today, Delta Waterfowl is asking you to sign the petition (link below) in support of a dove season in New York. This effort in New York is being undertaken by a strong number of sportsmen and women who are eager to have a dove season in the state and who have worked hard for a number of years to make it happen.
Today, 41 states have dove hunting seasons, all well managed by the U.S. Fish and Wildlife Service, informed by the best available science and derived from sound population and harvest data. Because of the large dove population and the rigorous science which consistently documents that dove seasons are biologically sound, we believe that a dove season should be authorized in New York.
Establishing a dove season in New York is only possible if hunters unite as one voice in support of the hunt. We are eager to add Delta's voice in support of the season, so please take a moment to read and sign the petition.
Thank you,
Delta Waterfowl
The Duck Hunters Organization