Press Releases
House of Commons Votes to Repeal Long-gun Registry
Posted on 11/05/2009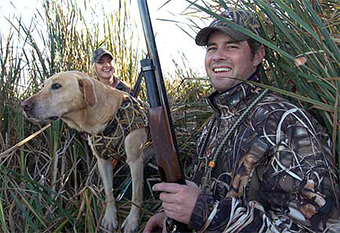 A private member's bill to repeal the federal long-gun registry passed its first hurdle Wednesday as the House of Commons voted to scrap the controversial measure that requires Canadian citizens to register all firearms—including shotguns and rifles used for hunting.
"This has been a long, uphill battle, but we're finally getting closer to seeing the registry being repealed, and that's good news for hunters and other law-biding gun owners," said Delta Waterfowl Executive Vice President Dr. Bob Bailey.
The bill (C-391), sponsored by Manitoba Conservative Member of Parliament Candice Hoeppner, now moves to an all-party committee for public hearings before it returns to the House of Commons for a final vote and then heads to the Senate, according to published reports. If passed, the bill would eliminate the requirement to register hunting rifles and shotguns but would maintain the registry for prohibited or restricted weapons such as handguns.
Since 2006, Dr. Bailey has coordinated pro-gun and -hunting efforts through the Canadian Outdoors Network, a national coalition of 26 hunting, trapping, shooting and other outdoor groups. All totaled, the network represents more than 500,000 Canadians.
"Canadians have a strong hunting and shooting heritage, and we will continue to voice our concerns on issues affecting our way of life, including seeing the long-gun registry repealed, once and for all," said Dr. Bailey.