Press Releases
Loyall® Brand Becomes Official Dog Food of Delta Waterfowl
Posted on 05/30/2012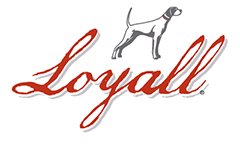 Bismarck, N.D. — Delta Waterfowl and Cargill announce Cargill's Loyall®-brand petfoods as the organization's official dog food.
Delta, a leading North American waterfowl conservation group, is partnering with Cargill to offer savings and special promotions on Cargill's Loyall® brand to its members. Cargill, a top agricultural products company, will provide support for Delta's mission toward scientific research and duck production programs.
"We're pleased to be the Official Dog Food for Delta Waterfowl," said Andy Rash, marketing manager for Cargill's Loyall® brand. "We are in full support of its mission, and its science-based solutions to help ensure the future for waterfowl hunting is aligned with our scientific approach to nutrients and metabolism in our Loyall® premium dog food."
Delta Waterfowl members represent the core of duck and goose hunters in North America, and surveys reveal that 84 percent own dogs.
"We're very excited about this new partnership with Loyall® pet food," says Nick Pinizzotto, chief operating officer of Delta Waterfowl. "It's a unique opportunity to work closely with a high-quality brand from a company that truly understands the importance of our four-legged companions. This is a natural partnership for Delta Waterfowl, and we look forward to a long, productive relationship."
Loyall® Professional formula, for top-performing, competitive canines, and Loyall® High Performance formula, for the demanding nutritional needs of active, hard-working dogs, both contain high levels of nutrients needed for maximum endurance and recovery. The brand's patented Opti-Cook® process optimizes quality and palatability, and helps reduce digestion problems associated with starch.
"We welcome the opportunity to help the Delta Waterfowl membership ensure dogs are better prepared for hunting," Rash said. "Our animal nutrition scientists know that because of the increased exercise and physical demands throughout hunting season, many dogs respond well to the higher protein and fat levels in Loyall® Professional and Loyall® High Performance dog food formulas. These products are formulated to promote greater muscle endurance and a faster recovery — useful during times of intensive workouts to keep dogs performing their best."
Delta Waterfowl Foundation is a leading North American conservation organization, tracing its origins to the birth of the wildlife conservation movement in 1911. The Foundation supports research, provides leadership and offers science-based solutions to efficiently conserve waterfowl and secure the future of waterfowl hunting. Delta Waterfowl is based in Winnipeg, Manitoba, and Bismarck, N.D.
About Cargill
Cargill is an international producer and marketer of food, agricultural, financial and industrial products and services. Founded in 1865, the privately held company employs 139,000 people in 65 countries. Cargill helps customers succeed through collaboration and innovation, and is committed to applying its global knowledge and experience to help meet economic, environmental and social challenges wherever it does business. For more information, visit Cargill.com and its news center.